Robert Vietrogoski
Special Collections Librarian
Librarian,
George F. Smith Library of the Health Sciences
Library Faculty,
Health Sciences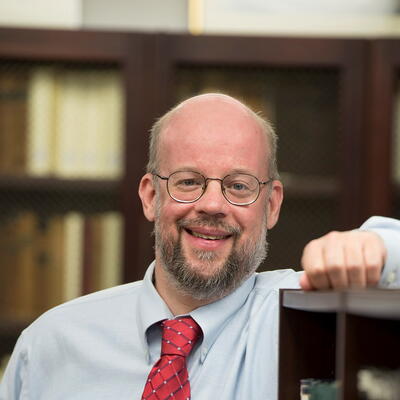 Contact
George F. Smith Library
30 12th Ave.
Newark, NJ 07101
Publications

"How New Jersey's Governors Created the State's Medical Education System,"Robert Wood Johnson Medical School Retired Faculty Association Newsletter, January 2014, 7(1):2-5.

Book review of Keith Wailoo, Alondra Nelson and Catherine Lee, eds., Genetics and the Unsettled Past: The Collision of DNA, Race, and History (New Brunswick: Rutgers University Press, 2012), in The Watermark, Winter 2012-2013; 36(1):62-64. ISSN 1553-7641

Sekar T, Swan KG, Vietrogoski RA, "A Beeline through Sir Peter James Kerley's Life."American Journal of Roentgenology. AJR 2011 April; 196:W1–W5 DOI:10.2214/AJR.10.5825 PMID:21427299

Tashiro J, Vietrogoski RA, Swan KG, "Abraham Louis Levin: demystifying the duodenum." Journal of Trauma. J Trauma 2010 Dec; 69(6):1583-7. PMID: 21150533

Editor, Newsletter of the Medical History Society of New Jersey, May 2008–present. Managed transition to digital format and major content expansion since October 2009. Developed digital archive of entire publication run. 
Experience

Head of Special Collections – History of Medicine, Rutgers University Libraries, George F. Smith Library of the Health Sciences (formerly University of Medicine and Dentistry of New Jersey through June 2013), 2007– present

Archivist, Augustus C. Long Health Sciences Library, Columbia University Medical Center, 1997–2007

Archives Technician/Contractor, and Junior Fellow, Library of Congress, various 1991-1995

Internships and Graduate Assistantships, Smithsonian Institution National Museum of American History Archives Center; McKeldin Library, University of Maryland at College Park; Library of Virginia (formerly Virginia State Library and Archives); Beinecke Rare Book and Manuscript Library, Yale University, various 1989 - 1996
Presentations

"The Lives and Work of Samuel and June Orton" (hour-long presentation on the history of dyslexia):

New York Branch—International Dyslexia Association, monthly meeting, October 2003
New York Branch—International Dyslexia Association, 31st Annual Conference, March 2004
Fairleigh Dickinson University Graduate Learning Disabilities Program, August 2004, August 2005, July 2007, July 2009, July 2011, August 2013, July 2015
Teachers College, Multisensory Teaching of Basic Language Skills course, February 2005
Teachers College, New York Region Academic Language Therapy Association Professional Group, April 2005
Medical History Society of New Jersey, October 2008 (as "Twisted Symbols: Samuel and June Orton and the History of Dyslexia")
International Multisensory Structured Language Education Council, March 2014
Faculty of the Gow School, August 2014

"Learning from Lou Gehrig: Yankee Stadium and Medical History," Rutgers University Byrne Seminar on Yankee Stadium, October 2008 and October 2009.

"St. Beth Memorial County General University Hospital CenterSystem: Opportunities in New Jersey Hospital History," Medical History Society of New Jersey, October 2010.

"Expelled! A True Story of Race, Medical Education in the 1850s, and the New York City Civil War Draft Riots":

George F. Smith Library History of Medicine Lecture Series, March 2012.
Columbia University Augustus C. Long Health Sciences Library, History of the Health Sciences Lecture Series, October 2013 (as "'Expelled for African Blood': A True Story of Race, P&S in the 1850s, and the New York City Draft Riots")

"Antebellum American Medical Literature: James McCune Smith on Opium and Catamenia -  An Interactive Close Reading," guest lecture, The History of American Medicine and Public Health, NJIT HST 379, February 2013.

"How New Jersey's Governors Created the State's Medical Education System":

George F. Smith Library History of Medicine Lecture Series, March 2013.
Robert Wood Johnson Medical School – Retired Faculty Association, October 2013.
Rutgers University Libraries, Scholarly and Professional Activities Committee, brown bag lunch series, April 2014
New Jersey Studies Academic Alliance, October 2014
Bergen County Historical Society, March 2016

"Mortality and Sanitary Record of Newark, N.J. - An 1880 Report on Sewers Hits the Internet." Medical History Society of New Jersey, October 2015.

"Madison Grant and The Passing of the Great Race," Medical History Society of New Jersey, Lunar Society symposium, The Eugenics Movement in New Jersey: A Cautionary Tale, February 2016

"'Agitation of the Question': James McCune Smith's Nomination for Fellowship to the New York Academy of Medicine, 1847," New York Academy of Medicine, Sixth Annual History of Medicine Night, Part I: Intersections of Medicine, Health, and Ethnicity, March 2016
Research Interests

History of medicine in New Jersey

History of medical education in New Jersey

History of antebellum African American medical education

History and ethics of public health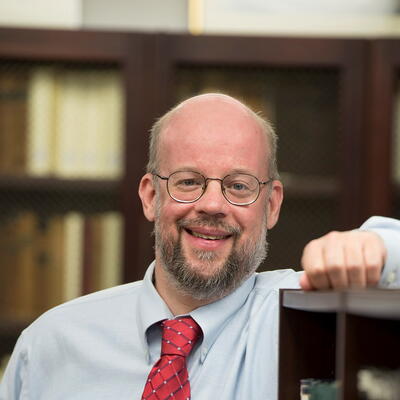 Find Similar Librarians