Elizabeth York
Electronic Resources Librarian
Librarian,
Scholarly Communication and Collections
Library Faculty,
Universitywide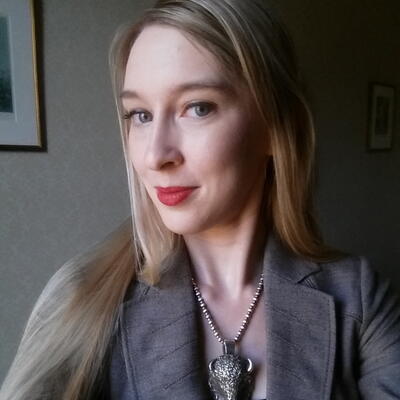 Contact
Archibald S. Alexander Library
169 College Ave
New Brunswick, NJ 08901-1163
Elizabeth York is the Electronic Resources Librarian at Rutgers University Libraries. She manages activation, configuration, and ongoing maintenance of all purchased and subscribed electronic resources, including (but not limited to) ejournals, ebooks, databases, and streaming media. She is deeply knowledgeable in all aspects of electronic resources management in Alma/Primo, and she has developed and implemented workflows for e-resources post-migration cleanup, ordering, activation, configuration, metadata loading, usage statistics management, perpetual access data management, cancellation, and more. She has previously held Electronic Resources Librarian and Cataloging positions at Utah State University and University of Science and Arts of Oklahoma.
She serves on the Ex Libris Community Zone Management Group (CZMG), and she is Rutgers University's Electronic Resources Officer (ERO) in the Big Ten Academic Alliance (BTAA). She also serves as Rutgers University's representative on the BTAA Accessibility Committee.
Her research interests include Tin Pan Alley, the early- to mid-20th century Broadway musical, and their global legacy. She has presented at conferences of the Music Library Association, the Society for American Music, and the International Musicological Society, and her research has been published in American Music, Dance Chronicle, and Notes: The Quarterly Journal of the Music Library Association.
Publications
Presentations

York, Elizabeth, "Making Open Access E-Resources Discoverable," Open Access Publishing: Perspectives from Princeton and Rutgers University Libraries, October 27, 2022, Zoom recording (go to 01:09:23 to view this presentation)
Jones, Galen, Steve Shandle, Stacy Trail, and Elizabeth York, "CZ Management Group Presents: CZ Metadata Overview, Contribution and Best Practice," Ex Libris Webinar, June 21, 2022, https://youtu.be/RIhit3cj7O8
 York, Elizabeth, "Viennese Ragtime: How Fritz Kreisler's Apple Blossoms Reintroduced Operetta to Broadway after World War I," 2018 National Meeting of the Society for American Music, Kansas City, Missouri, February 28-March 4, 2018
York, Elizabeth, "Eden in Sin City: Takarazuka Revue's Musical Adaptation of Ocean's 11," 2017 Annual Conference of Music Library Association, Mountain-Plains Chapter, University of Nebraska-Lincoln, Lincoln, Nebraska, May 18-20, 2017
York, Elizabeth, "Takarazuka Revue and Retheorizing the American Musical: Cole Porter's Can-Can in Performance," International Musicological Society, 20th Quinquennial Congress, Tokyo University of the Arts, Tokyo, Japan, March 19-23, 2017
York, Elizabeth, "Integrating the American Musical Through the Eyes of George Jean Nathan," 2016 Annual Conference of Music Library Association, Mountain-Plains Chapter, University of Northern Colorado, Greeley, Colorado, May 19-21, 2016
York, Elizabeth, "The Morris and Barnard Young Music Business Records: Barney and Gloria, A "Supercalifragilisticexpialidocious" Copyright Case, and Researching Outside the Canon of Twentieth-Century Popular Music," Poster Presentation, Music Library Association 2016 Annual Meeting, Cincinnati, Ohio, March 2-5, 2016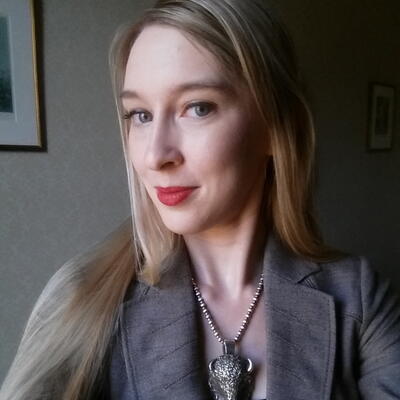 Follow