Home
Introducing Library Mobile
The new Rutgers Library Mobile app, powered by Ex Libris, offers an enhanced digital library experience with quick access to library hours, course reading lists, room reservations, research assistance, and more. Download the app and take our libraries with you everywhere!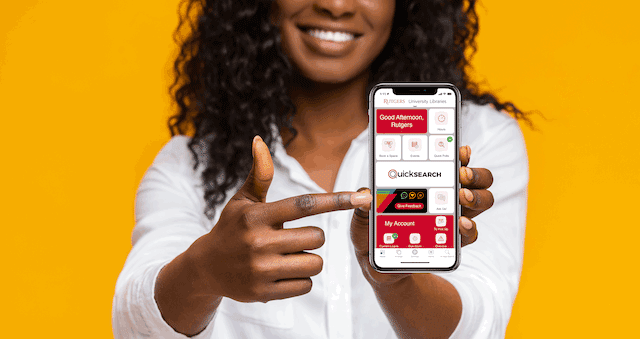 Choose Your Campus
For location-specific hours, services, people, and other local information, choose your division. 
Your Gift Makes a Difference
Rutgers University Libraries provide access to vast and unique resources, archives, and expertise, foster interdisciplinary collaboration, advance faculty and student teaching and research, and empower student success. 
Donations help us maintain and grow our libraries' vital and diverse physical and digital collections and fulfill our commitment to support our students, faculty, local communities, and beyond. 
Learn more about how your gift makes a difference.