Lilyana (Lily) Todorinova
Undergraduate Experience Librarian/Open Educational Research
Librarian,
Douglass Library
Library Faculty,
New Brunswick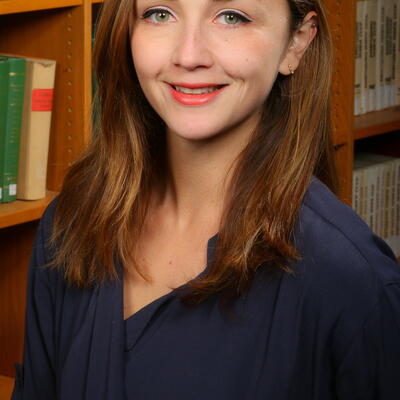 Contact
Mabel Smith Douglass Library
8 Chapel Dr.
New Brunswick, NJ 08901-8527
Publications

Journal Articles

Todorinova, L. & Wilkinson, Z. (2020). Incentivizing Faculty for OER Adoption and Open Textbook Authoring. Journal of Academic Librarianship, 46(6): 102-220. https://doi.org/10.1016/j.acalib.2020.102220

Todorinova, L. & Wilkinson, Z. (2019). Closing the Loop: Academic Libraries, OER, and Textbook Affordability. Journal of Academic Librarianship, 45(3): 268-277. doi: 10.1016/j.acalib.2019.03.010

Todorinova, L. & Ortiz-Myer, M. (2019). The Role of the Academic Library in Supporting LGBTQ Students: A Survey of Librarians and Library Administrators at LGBTQ-Friendly Colleges and Universities. College & Undergraduate Libraries, 26(1). doi:10.1080/10691316.2019.1596857

Todorinova, L. (2018). A Mixed-Method Study of Undergraduate and First Year Librarian Positions in Academic Libraries in the United States. Journal of Academic Librarianship, 44(2): 207-215.

Charles, L., Megan L., & Todorinova, L. (Fall 2016). A Survey of the Value of Library Employment to the Undergraduate Experience." Journal of Library Administration, 57(1): 1-16.

Todorinova, L. (2015). Wikipedia and Undergraduate Research Trajectories. New Library World 116 (3/4).

Todorinova, L. & Torrence, M. (2014). Implementing and Assessing Library Reference Training Programs. Reference Librarian, 55 (1), 37-48.

Todorinova, L, et al. (2011). Making Decisions: Using Electronic Data Collection to Re-envision Reference Services at the USF Tampa Libraries. Public Services Quarterly 7 (1): 34-48.

Book Chapters

Todorinova, L. & Lin, Y. (2018). Wikipedians and New Service Models: An Exploration. In Leveraging Wikipedia: Connecting Communities of Knowledge. Merrilee Proffitt (Ed). ALA Editions.

Sheffield K, Silver S, Todorinova L. (2013). Merging library service desks: Less is more. Mergers and alliances: The operational view and cases. Advances in Librarianship, 2013, 37:155-174.

Todorinova, L. (2013). University of South Florida. In R. M. Cordell (Ed.), Library reference services and information literacy: Models for academic institutions. IGI Global.
Education

Master of Arts, English Literature, Rutgers University-Newark, May 2018

Master of Library and Information Science, University of North Carolina-Chapel Hill, May 2010

Bachelor of Arts in Political Science, Indiana University, May 2008
Experience

Academic Services Librarian, University of South Florida (2010-2014)
Professional Organizations

2018-2019 Chair of the Emerging Technologies Section of Reference & User Serices Association (RUSA ALA)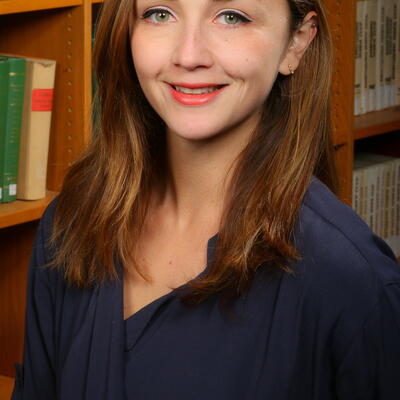 Follow
Find Similar Librarians