Introducing the New Libraries Homepage
We heard you! You asked for a more intuitive, efficient, and user-friendly site, so we've redesigned our homepage to make it easier to find the information and resources you need. Improvements include:
Direct access to key universitywide library resources and information, such as Research Support and Visit & Study
A refreshed QuickSearch layout with a multiline view for longer search queries
Faster access to library hours without having to leave the homepage
A dedicated section for frequently used Library services and resources, such as Book a Room and Interlibrary Loan
Upgraded event listings showing what's happening at the libraries
A new feature area highlighting timely news and information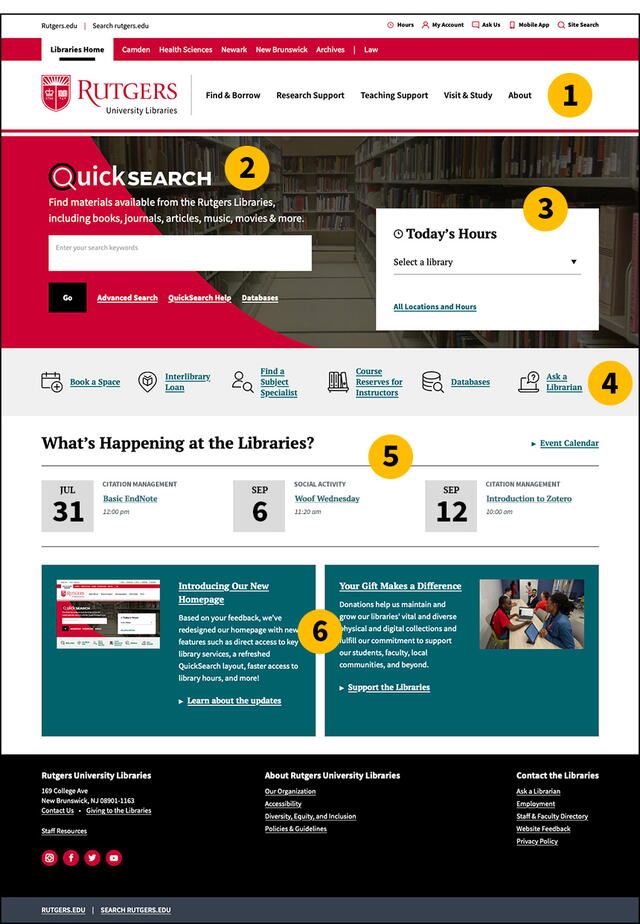 Your feedback is important to us! Share your thoughts on the new Libraries homepage and navigation through this form.