Celebrate Love Data Week 2022, February 14-18
Universitywide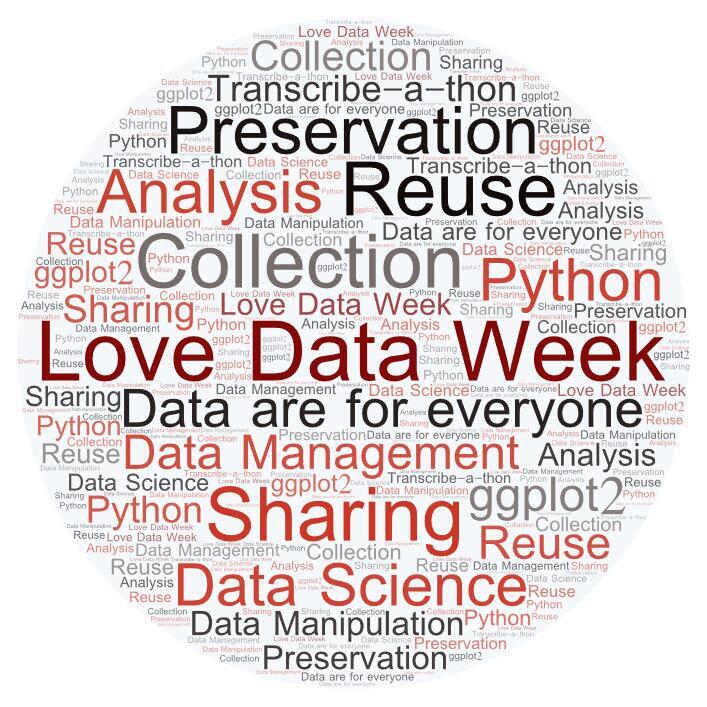 Love Data Week is an international event celebrating and engaging with important issues around data collection, sharing, reuse, and preservation.  "Data are for everyone" is the theme for this year's celebration. In keeping with the theme, the Libraries are highlighting data workshops for everyone — at different skill levels, and for different disciplines. A workshop schedule is included below.  In addition, on each day of Love Data Week we will highlight one of our favorite data resources. We hope these will help you with your own data, or inspire you to use data in a new way.
Featured Resource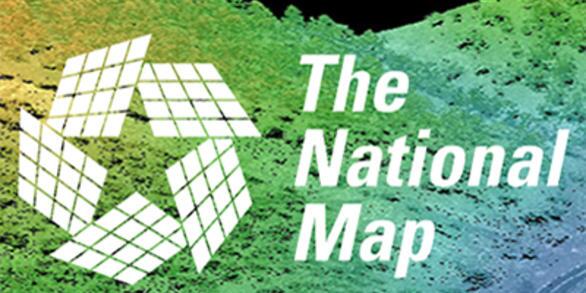 Looking for U.S. Geospatial Data?  Have you explored the National Map?
You'll find an amazing collection of downloadable, essential, topographical geospatial data, info and digitized maps with a focus on data for researchers using GIS (geographic information systems). The site includes a viewer which facilitates geographic selection of a variety of thematic products including boundary files, elevation data, hydrology and landcover, orthoimagery, 3DEP lidar data, and so much more!  Take a trip and discover the National Map and all the geospatial data it has for you.
Please join us for these workshops during Love Data Week.
Feb 14 — Frederick Douglass Day Transcribe-a-thon
Noon - 2:00 pm, Alexander Library, room 404
Help us transcribe the records of the Colored Conventions, the nineteenth century's longest campaign for Black civil rights.
Register online
Feb 15 — Data Science Basics: "What is my data actually telling me?" How to make predictions using your data
11:00 am - 12:30 pm, online
This workshop is the second in our focus on basics of statistics and probability. We will continue with distributions and trends with the goal of making predictions from our data.
Register online
Feb 16 — R graphics with ggplot2
3:00 pm - 4:30 pm, online
The ggplot2 package from the tidyverse provides extensive and flexible graphical capabilities within a consistent framework. This session introduces the main features of ggplot2.
Register online
Feb 17 — Data Management Planning
11:00 am - Noon, online
We will discuss the elements of a good data management plan for both NIH and NSF, appropriate levels of sharing, data repositories, and briefly review DMPTool.
Register online
Feb 17 — Data Manipulation and Analysis with Python
2:00 pm - 3:30 pm, online
In this workshop, we will dive into the world of arrays and data frames using the NumPy and pandas libraries. We'll cover data cleaning and pre-processing, joining and merging, group operations, and more.
Register online