Dr. Consuella Askew Named Vice President for University Libraries and University Librarian
Universitywide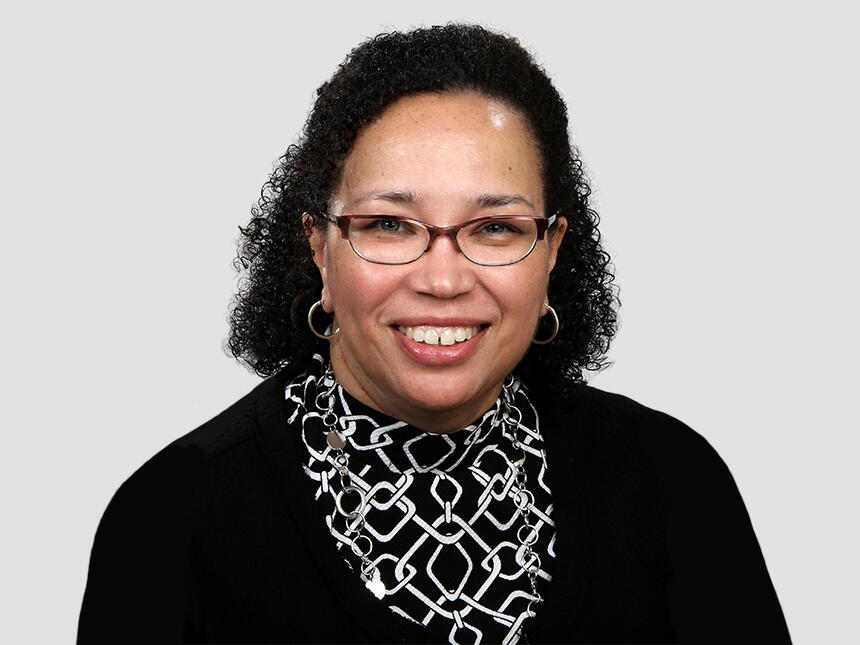 President Jonathan Holloway and Executive Vice President Prabhas Moghe make historic appointment for new leader of Rutgers University Libraries
Rutgers University has selected Dr. Consuella Askew as its new Vice President for University Libraries and University Librarian. On July 18, 2022, she became Rutgers' 15th University Librarian and the first person of color in the institution's 256-year history to hold the position.
"President Holloway and I believe that under Dr. Askew's leadership, Rutgers is well suited to chart a strategic direction for Rutgers University Libraries, especially with a view to closely aligning the libraries to enhance the goals of academic units," Executive Vice President for Academic Affairs Prabhas Moghe said. "A part of this work will involve centering the Libraries at the heart of our community and our commitment to diversity, equity, inclusion, and belonging; optimizing the Libraries' collections, personnel, and services to enrich the teaching, learning, and research that occur across the University; establishing organizational coherence across the Libraries; and developing a strategic plan—all values that President Holloway has articulated."
Rutgers University Libraries is a core component of the University's academic mission. The Libraries' faculty and staff provide access to vast and unique resources, archives, and expertise to foster interdisciplinary collaboration, advance faculty and student teaching and research, and empower student success. Rutgers University Libraries rank among the nation's top research libraries with more than five million volumes, over one million digital resources, and 26 integrated libraries, centers, and reading rooms throughout Rutgers campuses and chancellor-led units.
Leading the Way to Library Excellence
Askew brings to Rutgers a rich set of experiences and a library career that spans nearly 30 years. She is a forward-looking academician who has served as Interim Vice President for University Libraries and University Librarian since May 2021. In her previous role as the Associate University Librarian for Rutgers–Newark, Askew led Dana Library through a strategic planning process, a multimillion-dollar renovation, and an organizational restructuring to encourage innovation, community engagement, and operational excellence.
A Commitment to Higher Education
Prior to Rutgers, Askew worked in various educational settings, such as public schools, Historically Black Colleges and Universities (HBCUs), Hispanic Serving Institutions (HSIs), community colleges, and private and public institutions. Askew served as the Associate Dean for Public Services at Florida International University Libraries and held leadership positions at the City University of New York (CUNY), where she was appointed the inaugural Chief Librarian for the CUNY Graduate School of Journalism. She was also a member of the research and development team that created LibQUAL+ for the Association of Research Libraries. This industry-standard tool is used to assess user perceptions of library service quality and has been adopted by over 1,300 libraries worldwide, including Rutgers. An active contributor to the academic libraries profession, Askew serves on the executive board of the HBCU Libraries Alliance and the editorial board for the award-winning journal portal: Libraries and the Academy. Askew has published and presented widely on cultivating library leadership, developing a culture of library assessment, and adapting library services to meet evolving user needs.
Askew holds a bachelor's degree in English from Spelman College and a master's degree in library and information studies from the University of North Carolina. She earned her doctoral degree in higher education from Florida International University. She is also an alumna of multiple prestigious library leadership programs, including UCLA's Library Senior Fellows Program, the longest-standing formal leadership development program for librarians in the country.