Looking for a Good Book? Read for Pleasure with New Brunswick Libraries
New Brunswick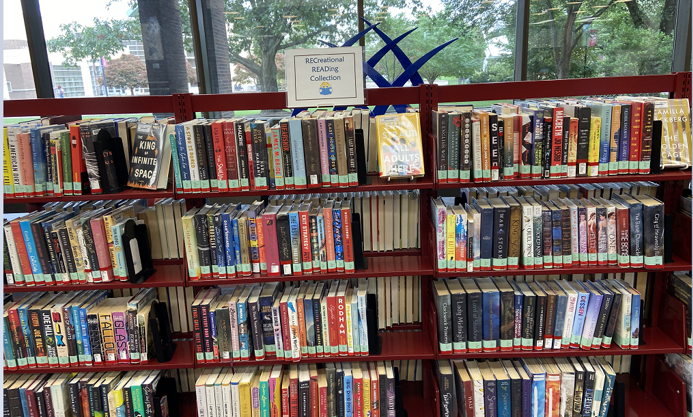 Need some holiday reading? Before you leave for the semester, pick up a book or two from the Recreational Reading Collection!
Escape to a world full of magic with a fantasy book. Exercise your deductive skills with a mystery. Scare yourself with a horror story. Imagine the future with a science fiction tale. Dream about your perfect partner with a romance novel. There's something for everyone!
Located in the Carr Library, the more than 1,000 books in the collection are available to current Rutgers affiliates for local browsing and pick up, as well as delivery to another Rutgers library. A recently published research guide for the collection provides ideas on how to find books to read for fun, one of the best methods to take a break from studies and work.
The collection is currently managed by librarians from the Books We Read project, an initiative based in the Chang Science Library, focused on promoting reading in various settings. Recent programs include Summer Tales 2021, a summer session reading program, and contributions to Banned Books Week 2021. In addition to Stressbuster ideas, Books We Read also features Staff Picks and Holiday Reads.