Honoring the Life and Legacy of Dr. Martin Luther King Jr.
Universitywide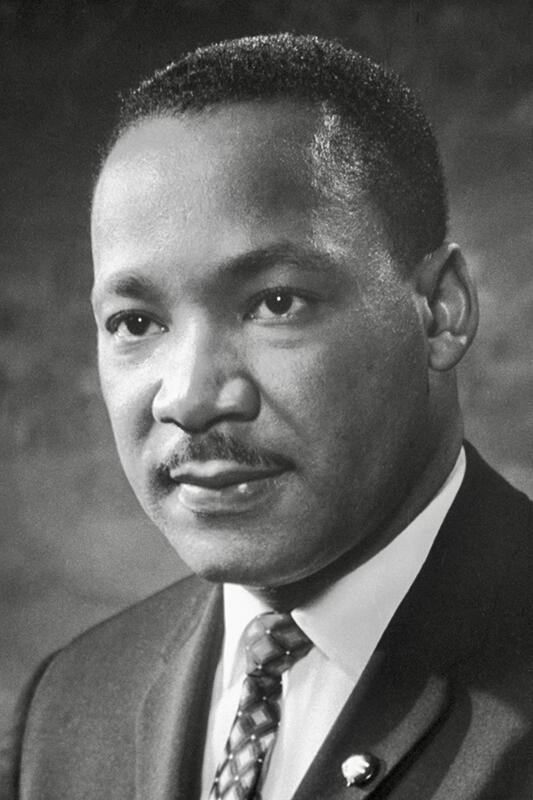 Today we honor the life and legacy of Dr. Martin Luther King Jr.
Please note that our libraries are closed in observance of Martin Luther King Jr. Day and will reopen tomorrow (January 17) for the first day of classes at Rutgers University.
Dr. King was a Baptist minister and activist born on January 15, 1929. He was one of the most notable figures in the civil rights movement, campaigning tirelessly to end segregation and discrimination through peaceful protest. His speeches were legendary—including the iconic "I Have a Dream"—and have inspired generations to crusade for equality.
Dr. King was awarded the 1964 Nobel Peace Prize for his nonviolent campaign against racism. "Peace is more precious than diamonds or silver or gold," he famously said during his acceptance speech.
Dr. King was assassinated on April 4, 1968, but his fight for racial justice continues today. He was awarded the Presidential Medal of Freedom and Congressional Gold Medal posthumously. President Ronald Reagan signed Martin Luther King Jr. Day into law in 1983. Hundreds of city streets have been renamed after Dr. King, and the Martin Luther King Jr. Memorial in Washington, DC, was dedicated in 2011.
For more details about Dr. King, please enter "Martin Luther King Jr." at quicksearch.libraries.rutgers.edu.
Photo of Martin Luther King Jr. (1964) courtesy of the Nobel Foundation.