Introducing Our New Homepage
Universitywide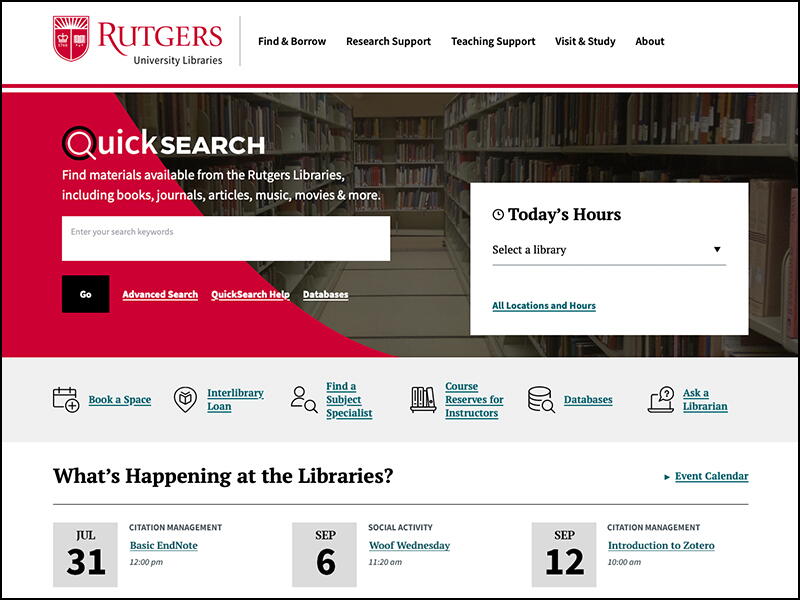 We are pleased to announce the launch of our new homepage! We listened to your feedback and redesigned our website to be more intuitive, efficient, and user-friendly.
Our goal is to help you find the resources you need to succeed, and continually enhancing your Libraries web experience is critical to this effort. The redesigned homepage provides easier and quicker access to the resources and services you need and the content you want. Among the improvements are: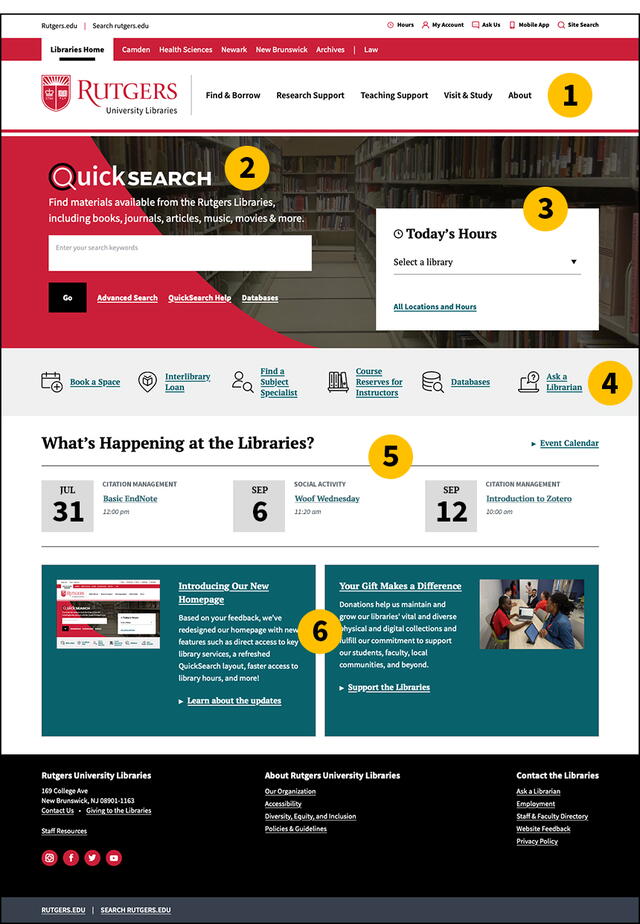 Please visit libraries.rutgers.edu to explore the new homepage and let us know your thoughts through this form or the Website Feedback link in the footer.
We hope you enjoy the new homepage experience and look forward to delivering additional updates. If you have questions, please feel free to Ask a Librarian.