Remembering Krista White
Newark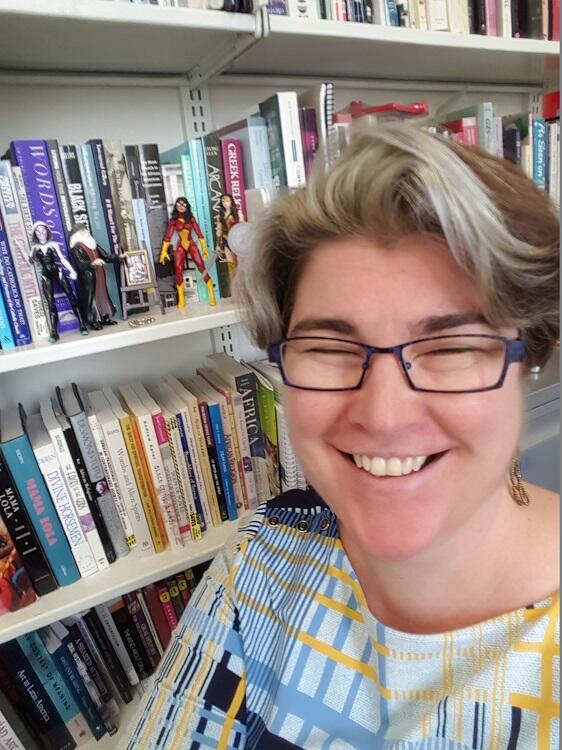 The Rutgers University Libraries are deeply saddened by the loss of Krista White, Digital Scholarship and Pedagogies Librarian at the John Cotton Dana Library. Krista joined the Dana Library faculty in 2012 as the Digital Humanities Librarian and was awarded tenure and promoted to Librarian II in 2018. At the time of her death in May 2022, Krista was the chair of the Rutgers University Libraries Faculty Planning Committee. 
Krista advanced the work of digital humanities in the library and across the Rutgers-Newark campus collaborating with library and discipline faculty on digital projects such as the Newest Americans, the Jazz Oral History Project (JOHP), the Krueger-Scott African American Oral History Collection, and the Newark (N.J.) Black Newspapers project. Krista was accepted into the 2021 cohort of Digital Humanities Research Institute (DHRI) participants at The Graduate Center, City University of New York. Following the completion of the DHRI, Krista helped develop the Rutgers University-Newark Digital Humanities Institute (RUN-DHRI) which she co-hosted in January.  
Her work and life were shaped by Krista's commitment to justice and fairness. As the RUL Faculty Chair, Krista advocated to elevate the voices of staff. She partnered with faculty, students, staff, and communities in Newark and the surrounding area to share the experiences of people whose stories are not often told through projects such as the Krueger-Scott African American Oral History Collection, the Jazz Oral History Project, Avenues of Newark: Memories of the Central Ward, and a digital repository of materials from the Newark Celebration 350. Her most recent project is a collection of digitized historical Newark (N.J.) Black newspapers such as Unity and Struggle and Black News. Her collaborations were not only a way to lift up others, but a linking of arms and walking through side by side. Krista's absence leaves a hole in the fabric of our work and our community. We extend our sincere condolences to her family, to her husband and their two children and to her parents.