Teaching & Research Help in Camden
Research Help for Students
Get help now by email or chat, or set up an appointment.
Meet the Robeson librarians and find out who can help you with your research.
Useful resources for research and study compiled by Rutgers University librarians.
Consult our handy guides to MLA, APA, and Chicago styles.
Learn more about using EndNote, RefWorks, or Zotero to keep track of your sources.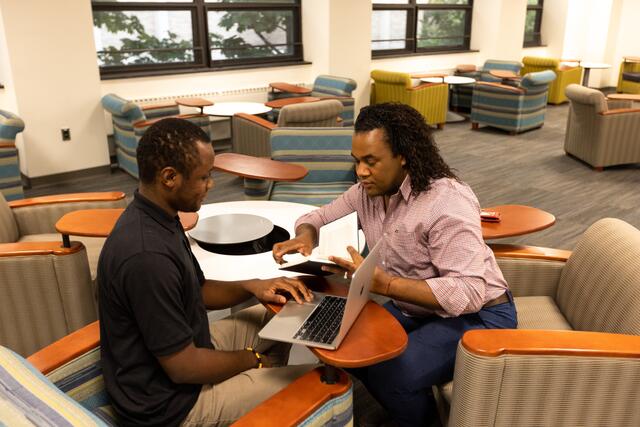 Student Success Initiatives
The Paul Robeson Library Undergraduate Research Award recognizes excellence in undergraduate research projects that make use of a range of library resources, collections, and services.
The Personal Librarian Program helps Rutgers-Camden first-year undergraduates connect with a librarian to learn about library resources, performing research, library events, and more.
The Library Student Advisory Board is a group of student volunteers who are passionate about their campus library and want to include students' perspectives in the functioning and quality of library programs and services.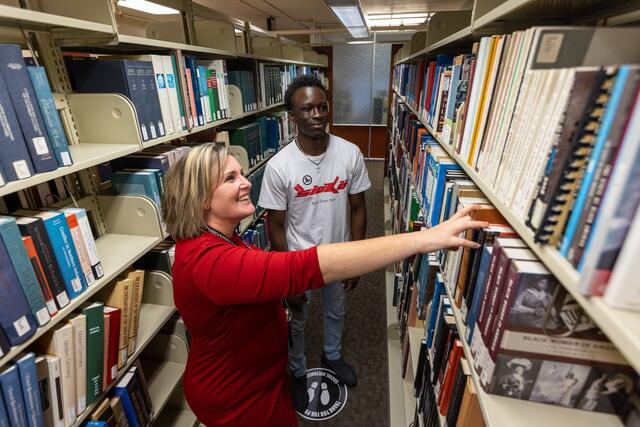 Support for instructors and faculty
Learn how to manage your reading lists or request additions to your reserves list.
Find out how we can help support you and your students in the classroom or online.
Use our library of tutorials to help your students understand the research process.    
We support the adoption of affordable textbooks through our OAT program. 
Learn about Rutgers open access policy and SOAR.
Support for your research and publishing projects.