Images of a Beloved Community
Universitywide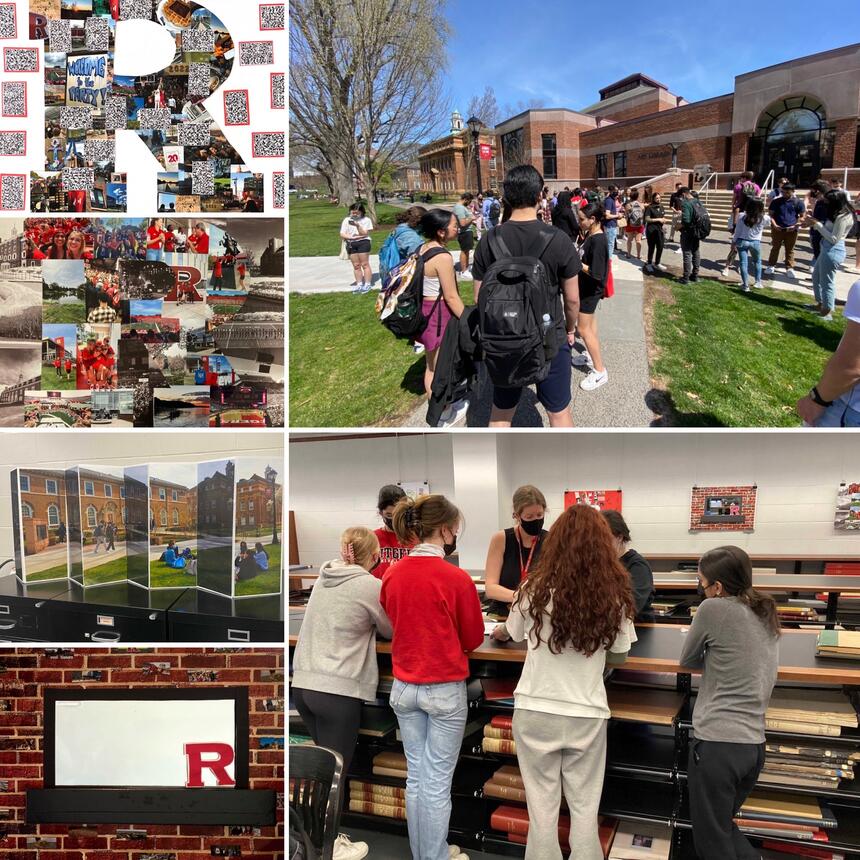 On Wednesday, April 13, 2022, the Rutgers Art Library celebrated the opening of the "Images of a Beloved Community Exhibit" created by students from the Rutgers School of Arts and Sciences Honors Program. Throughout this project 125 SAS Honors students and the colloquium facilitators learned about making art, visual literacy, storytelling, urban sketching, and how to curate an exhibit while reflecting on what it means to be part of the Rutgers Beloved Communities.
This exhibition invites members of the university community to see how students experience the rich tapestry of Rutgers. It would not have been possible without the School of Arts & Sciences Honors program, Rutgers University Libraries, and the Rutgers University Office of Equity & Inclusion Beloved Community Initiative who funded this project. 
The physical exhibition will be on display from April 13, 2022, through Dec. 1, 2022.
To view the virtual exhibition and learn more about the project visit the SAS Honors Beloved Community Exhibit section of the Art Library Exhibitions guide.
Have questions about this exhibit or need help with scholarly research in the Arts? Contact Megan Lotts, Art Librarian.