Lutz, Radick Win New Jersey Studies Academic Alliance's 2021 Teaching Award
New Brunswick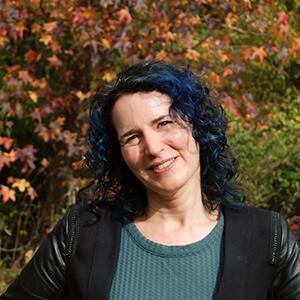 Archivists Christie Lutz and Caryn Radick of Special Collections and University Archives have been awarded the New Jersey Studies Academic Alliance's 2021 Teaching Award for their Byrne Seminar classes.
Byrne Seminars are small, one-credit courses available exclusively to first-year undergraduate students at Rutgers–New Brunswick. Offered through the Office of Undergraduate Education, these classes are taught by world-renowned faculty who come from departments and professional schools across the university. Each unique seminar offers the chance to experience the excitement of original research, as faculty members share their curiosity, intellectual passion, and new ideas and fields of knowledge.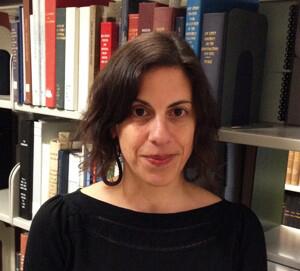 Christie Lutz, NJ Regional Studies Librarian & Head of Public Services for Special Collections and University Archives
In Lutz's course, "Examining Archives Through the Lens of Popular Culture," students utilized the archives and special collections to explore a wide range of topics such as the New Brunswick music scene, cookbooks from around the Garden State, magazines, protest movement posters, and Jersey Shore memorabilia.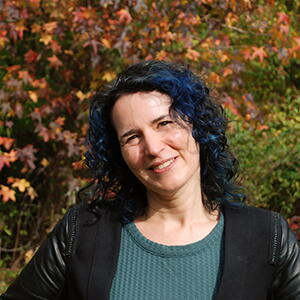 Caryn Radick, Digital Archivist for Special Collections and University Archives
Radick's course "Only in New Jersey! New Jersey's History in Newspapers" looks at the history of New Jersey newspapers and the work of the New Jersey Digital Newspaper Project to learn how life in New Jersey unfolded in its newspapers. Students create "topic guides" modeled on those found in the Library of Congress.
Lutz and Radick taught these courses in person during previous semesters, and both transitioned their courses for the current digital environment. For the in-person and online classes, both have filled their classes with guest speakers and primary source materials. Using New Jersey as a catalyst for their teaching, both have allowed their students to experience the state's rich history through a unique lens.
The New Jersey Studies Academic Alliance was founded to encourage the teaching of New Jersey studies and to help teachers to more efficiently and thoroughly present the study of the state to their students. In the spring of 1999, the Alliance initiated awards to recognize innovation and creativity in teaching New Jersey studies on the elementary, middle, secondary, and college level, and this year they introduced a new category of archival teaching.
Please join us in congratulating Christie and Caryn!