Paul Robeson Library Undergraduate Research Award
Camden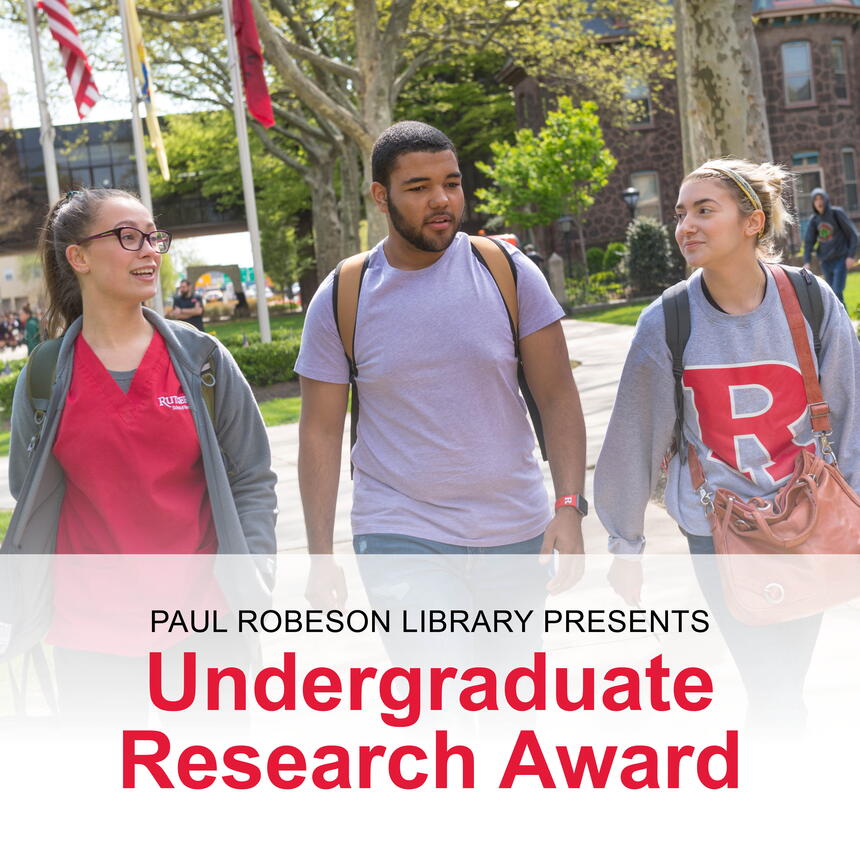 The Paul Robeson Library Undergraduate Research Award recognizes excellence in undergraduate research projects that make use of a range of library resources, collections, and services and show evidence of critical thinking, originality, and creativity.
Apply before Sunday, March 20, 2022 at midnight at this link: https://go.rutgers.edu/researchaward
Applications should include:
Your research paper or project in PDF or Word format;
a bibliography of sources used in your project in PDF or Word format;
and a reflective essay (250-500 words) in PDF or Word format.
Reflective essay (250-500 words) should include:
The strategy you used to find resources (e.g. search terms, databases used, etc.);
your process for evaluating the resources;
and your reasoning for including the specific resources you used.
Eligibility
Current Rutgers University-Camden student working towards undergraduate degree in any school
Individual or team entries accepted (award split evenly between team members)
Project should be original work completed for a semester-long, credit-bearing course
Project completed anytime from Spring 2020 to Spring 2021
Winners agree to a short, public presentation of their research (lightning talk) and to having project added to RUCore
Awards
one $500 award 
two $250 awards
2022 Evaluation Committee
View the rubric the evaluation committee will use: Undergraduate Research Award Rubric
Craig Agule, Assistant Professor of Philosophy
Samantha Kannegiser, Student Success Librarian
Tamara Nelson, Assistant Professor of Psychology
Tracie Paulson, Assistant Teaching Professor of Biology
Zara Wilkinson, Reference and Instruction Librarian
Questions?
Contact Samantha Kannegiser (sck77@libraries.rutgers.edu) or Zara Wilkinson (zara.wilkinson@rutgers.edu) with any questions.