Snacks, Puzzles, and More!
New Brunswick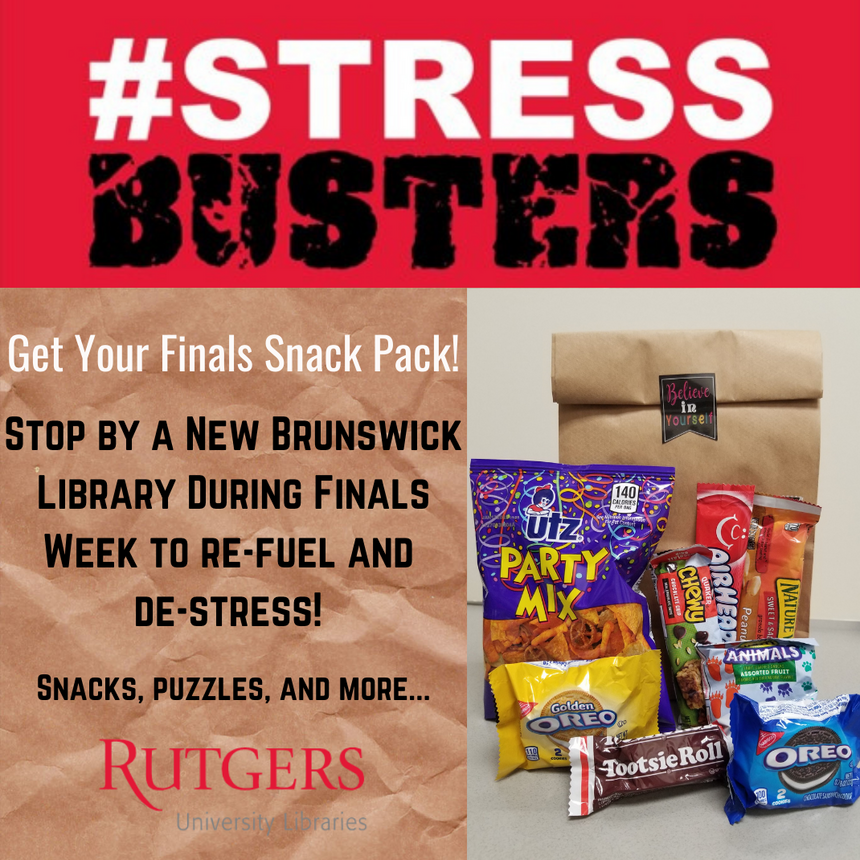 Re-fuel and de-stress during finals week at RU-New Brunswick Libraries! Stop by one of our libraries during finals week and grab a 'Finals Snack Pack' to fuel your finals prep. Other stressbuster activities such as puzzles, games, and button making will also be available at select locations.
Snacks and activities will be available Tuesday, December 14 through Thursday, December 23 while supplies last.
For more stressbusters fun, check out our online stressbusters page.
If you have questions about this event please contact Rose Barbalace or Jeff Teichmann.