Special Collections at Robeson Library
Researchers may access materials in the Robeson Special Collections by appointment only. Please contact Julie Still for assistance.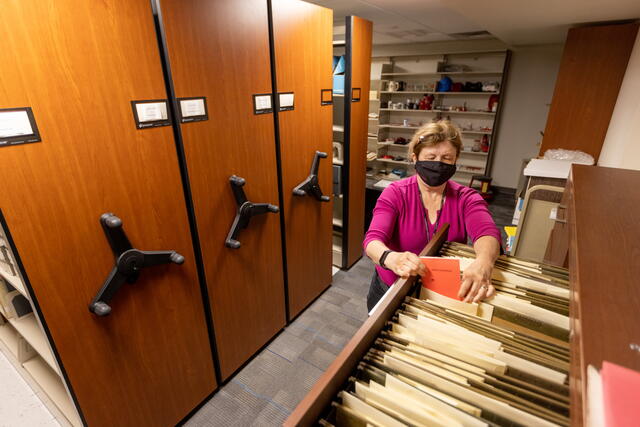 Campus ephemera file
Flyers, brochures, reports, newsletters, theatre playbills, some campus photos – this collection hosts a variety of types of materials regarding the campus. They aren't books. They aren't clippings from magazines or newspapers. However, they all relate to the history of the campus. This isn't a static collection; new items are added. Instead of a formal finding aid we have a word document listing what is in each folder, which is updated as needed.
Nick Virgilio Haiku Archive
Nick Virgilio, a Camden native who lived in the county for most of his life, was an internationally known haiku poet. This collection was donated to the campus and consists of pages and pages of Nick's work. He typed thousands of haiku on the back of scrap paper or on both sides of plain paper. 
Pamela Miller Ness Fine Arts Haiku Collection
This collection is comprised of haiku publications that are too small or delicate to be added to the circulation collection. Some are just a few pages long, some are broadsides, some are small works of paper art. Most were printed by small fine arts presses. A list of titles in the collection is available upon request.
Stubbins Disney Collection
All things Disney! The collection includes books on the history of Disney, children's books based on the movies, some promotional material, large heavily illustrated books, and other types of materials. All items are listed in QuickSearch. 
For more information about the special collections at Robeson Library, contact Julie Still.