Carr Library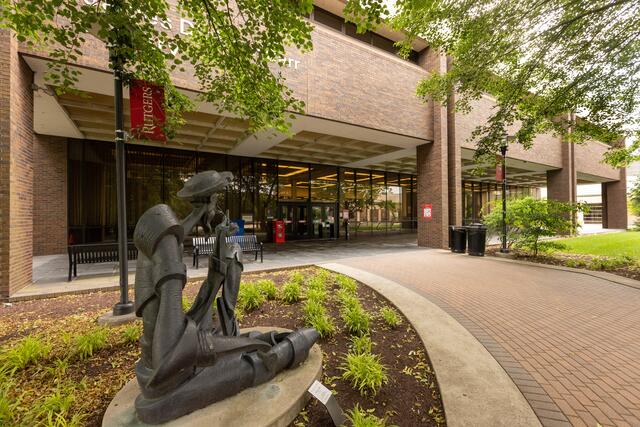 The James Dickson Carr Library, located on the Livingston Campus in Piscataway, is home to New Brunswick's primary collections of business and career resources.
Take a virtual tour of the Carr Library!
Get Help
Librarians at the Carr Library
Additional resources
More About the Library
James Dickson Carr Library (formerly Kilmer Area Library) is the primary business library in New Brunswick and provides support for undergraduate instruction. The library is a popular spot for students who want to study with friends at the tables on the first floor, find a quiet carrel on the second, study with team members in Group study rooms, or take advantage of one of the largest computing and printing labs on campus. With our location close to the center of campus and adjacent to the student center, the library is busier than ever and is a hub of academic activity.
On February 8, 2017 the Board of Governors voted to name Kilmer library in honor of James Dickson Carr, Rutgers' first African American graduate. Carr was an excellent scholar who studied classics at Rutgers and was a member of the Phi Beta Kappa honor society. He went on to attend Columbia Law School and became the Assistant District Attorney for New York County. Kilmer Area Library was built in 1971 on land that was formerly part of Camp Kilmer (hence the original name).