Douglass Library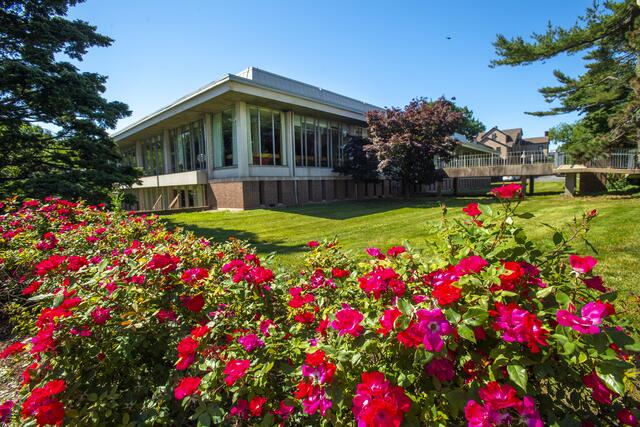 The Mabel Smith Douglass Library, located on the Douglass Campus, has a primary collection focus on women's, gender, and sexuality studies. It is also home to the Performing Arts Library and the New Brunswick Libraries media collection.
Take a virtual tour of the Douglass Library!
Collections at Douglass
The Performing Arts Library collections include scores, periodicals, and books shelved on the ground level as well as audio-visual materials that are part of the media collection on the ground level.
The media collection, the most comprehensive within Rutgers University Libraries,  includes DVDs, VHS tapes, laserdiscs, CDs and LPs and 16mm film stored at another site on subjects selected to meet teaching and research needs.
Special equipment
Douglass Library loans audiovisual recording equipment and related accessories to Rutgers students, faculty, and staff. Details are available on the booking form.
Get Help
Librarians at Douglass Library
Additional resources