Math & Physics Library
Math and Physics Library access remains restricted to library staff performing essential operations.
The library's circulating collections are available via Click and Collect.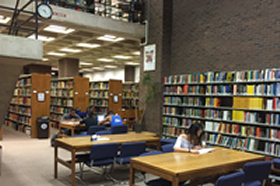 The Mathematical Sciences and Physics Library, located in Hill Center on the Busch Campus, holds the primary collection of materials in astronomy, computer science, mathematics, physics, and statistics.
Get Help
Librarians at Math & Physics
Additional resources