Rare Books and Book Arts
The Rare Book Collection of the Rutgers University Libraries contains over 53,000 books, pamphlets and broadsides covering subjects as diverse as fifteenth century cooking, nineteenth century broadsides announcing escaped slaves and twenty-first century artists' books. The collection supports advanced research in the humanities and social sciences, with notable depth in American and British literature, art and history. Particular strengths include 17th and 18 century, Early Modern, and 20th Century Literature and Art, History of Printing and the Book, Incunabula, and 16th and 17th Century Festival Books and Herbals.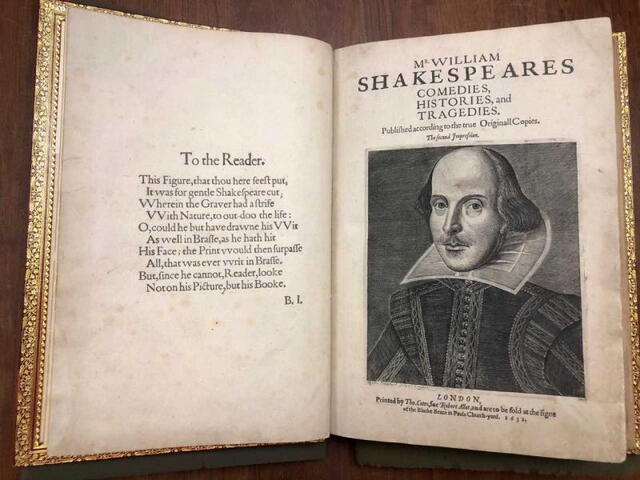 The John De Pol Archive of American Wood Engraving contains archival and artifactual materials bearing on the history of wood engraving beginning in the 19th century.  Image: New York City Skyline, from the collection donated by Patricia DePol and Bob Forrest
DePol (1914-2004) was an artist and printmaker who worked in a style that became the signature look of the American press book. This collection includes proofs, prints, etchings, paintings, correspondence, exhibition announcements, miscellaneous documents, woodblocks and ephemera, and related publications.
Lubell (1914-2012) was an artist and book illustrator whose artistic work in watercolors and drawings, woodblocks and etchings is represented both in individual works and in illustrations for numerous books. This collection includes, prints, drawings, watercolors, sketchbooks, woodblocks for many of the prints, draft illustrations for her book Metamorphosis of Baubo and research studies for her project on marginalia in medieval books.
Ward (1905-1985) was a graphic novelist and illustrator of children's books and literary classics. The library has an extensive collection of engraved wood-blocks produced by Lynd Ward, including all but one of the blocks used in Ward's final masterpiece, Vertigo (1937) and all of the blocks engraved but never printed in an unnamed project begun toward the end of the artist's life. The Vertigo blocks are accompanied by eight prints, four of which correspond to images in Vertigo as it was published and five which were not used in the novel. In addition, our Lynd Ward Collection includes 9 woodblocks from Ward's illustrations for Frankenstein, and 36 miscellaneous blocks. 
This collection consists of late 19th century woodblocks, engraving tools and ephemera constructed by George Howes Whittle, an engraver and biographer of Timothy Cole, as a teaching collection in the early 20th century.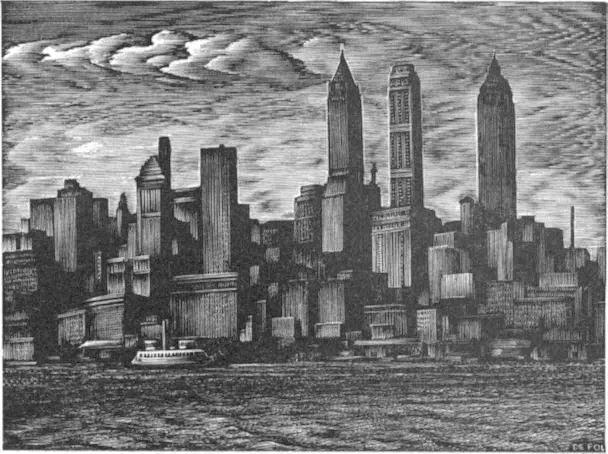 The Book Arts, Artists and Press Books collections comprise Artists' Books, the artistic output and archives of individual book artists and illustrators, examples of fine press books and broadsides: paintings of Al Blaustein; papercuts, drafts and slides by the artist Béatrice Coron; archival material, books, proofs and broadsides from Morris Gelfand's Stone House Press; Suellen Glashausser artists' books and archives; calligraphy and archives of Frances Manola; prints and paintings by Clare Romano and John Ross; drawings, drafts, lettering and architectural drawings by Ben Shahn, and etchings by Bernarda Bryson Shahn. Holdings also include press books and miniature books.
Book Arts, Artist's Books, & Press Books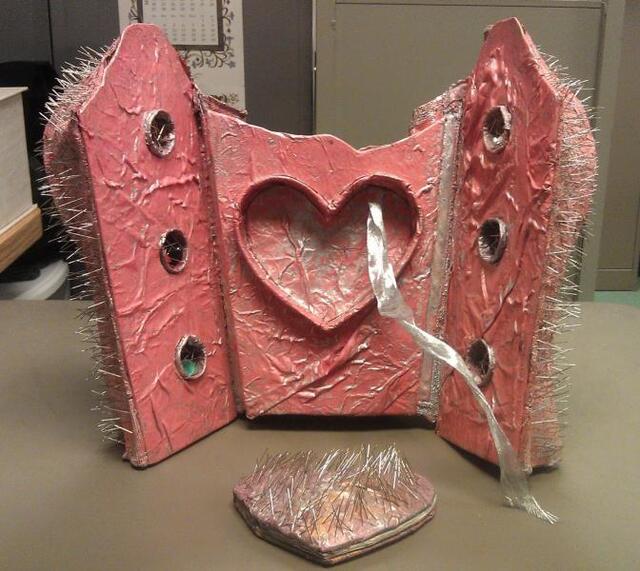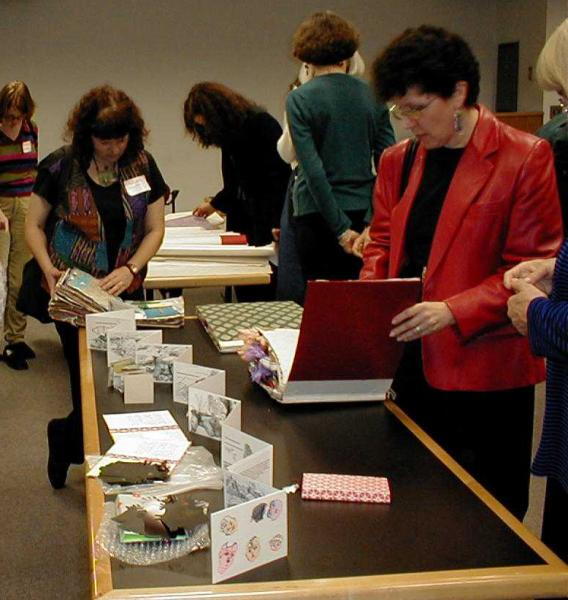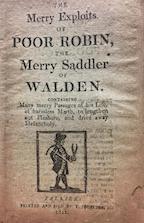 Holdings also include two collections of Chapbooks:  one, a collection of children's "chapbooks" (mostly nineteenth century American and English children's books issued in paper wrappers), and the other a collection of chapbooks, also largely English and American, dating from the late 18th through the mid 19th Centuries. Pictured here: Chapbook from the Harry B. Weiss Chapbook Collection.
Additional Information
Items in the rare book collection of Special Collections and University Archives are stored in closed stacks and do not circulate. They are identified in the Library Catalog by the presence of an "X," either by itself or in combination with other characters, in an item's sublocation. To retrieve them, it is necessary to fill out a separate call slip for each item. As identified on signs in the New Jersey Room, a few of the genre collections (e.g., items with a sublocation of X- TEXT) are stored offsite and require advance notice to consult.
A small reference collection pertaining to rare books, and to materials in other formats held by Special Collections and University Archives, is denoted by the sublocation X-REF. Unlike the other sublocations which include an "X," this one is housed on open stacks in the New Jersey Room.
Rare periodicals, excluding most newspapers, are identified in the Library Catalog by the PER III sublocation. They, too, are stored in closed stacks and must be requested via call slips. As with the newspapers, holdings for each title vary in completeness. Contact the New Jersey Room reference desk at 848/932-7510, or email via Special Collections & University Archives: Ask a Question, to determine which specific issues or years are available.
Supplementing the rare book collection are a variety of microform publications available in the Current Periodicals and Microforms reading room on the basement level of Alexander Library. These titles include such sets as the Early American Imprints, Series I: Evans, 1639-1800 and the American Periodical Series. To identify locations for these and other relevant microform sets, consult the list of Microforms in Alexander Library.
One substantial set of early printed texts available to members of the Rutgers community, and accessible to anyone at computer terminals in the Rutgers University Libraries, is Early English Books Online and EEBO - TCP.
The Libraries also makes available Evans Digital Texts Evans Digital is a full text, online version of all the titles originally published in a microform set, Early American Imprints, Series I. Based on Charles Evans' comprehensive American Bibliography, it will eventually include over 36,000 works. Evans Digital will make available, in Adobe Acrobat images, every book, pamphlet, and broadside published in the American colonies or the United States between 1639 and 1800.