Rutgers University Archives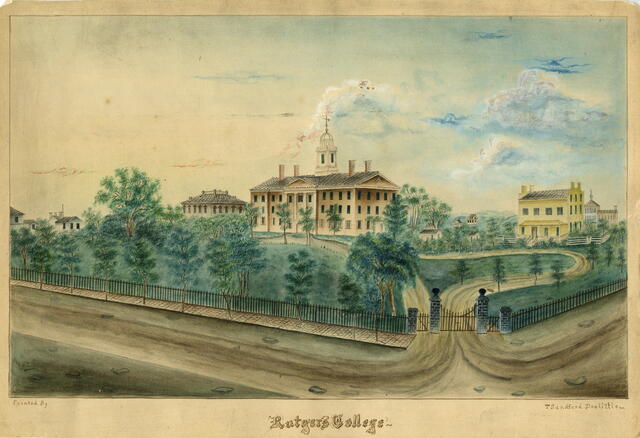 The Rutgers University Archives serves as the final repository for the historical records of Rutgers, the State University of New Jersey. Its primary purpose is to document the history of the University on all campuses and to provide source material for administrators, faculty, students, alumni, and other members of the Rutgers community, as well as scholars, authors, and other interested persons who seek to evaluate the impact of the University's activities on the history of American social, cultural, and intellectual development.
The University Archives, established by the Board of Governors in 1975 and as authorized by University Policy 30.4.5, appraises and selects for permanent retention only those records, in any format, which maintain historical, administrative, legal, and fiscal value for Rutgers, the State University of New Jersey. 
The University Archives collects and preserves official records of offices of the university and governing  boards created in the conduct of the university's business as well as administrative records of student organizations and Rutgers-affiliated groups, select personal papers of faculty, staff and alumni, publications distributed in the name of Rutgers University including newsletters, yearbooks, directories, catalogs, ephemeral material and memorabilia,  and a wide range of audio-visual materials including photographs and sound and moving image material. 
University Archives and University Records Policies
Partners and Related Departments 
Contact
Erika Gorder | Assistant University Archivist | gorder@libraries.rutgers.edu | 848-932-6150