Congressman William J. Hughes Papers
Congressman William J. Hughes Scholarship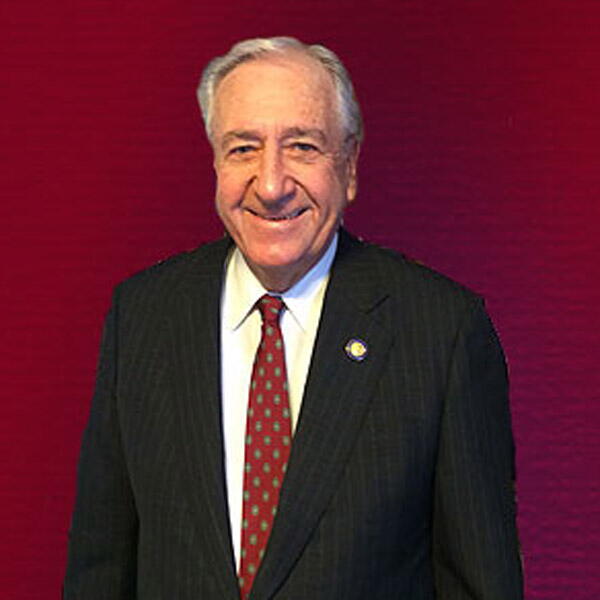 As part of his exemplary service and commitment to the students of Rutgers University, Congressman Hughes funds a scholarship that is awarded to full-time undergraduate student attending Rutgers from Penns Grove High School based on financial need and academic merit with preference given to student majoring in political science.
William J. Hughes was born October 17, 1932 in Salem, New Jersey, the son of William W. Hughes and Pauline (Mehaffey) Hughes.  In 1950 he graduated from Penns Grove Regional High School and went on to Rutgers University, graduating in 1955. He married Nancy Lucille Gibson the following year and eventually had four children.In 1958 Hughes graduated from Rutgers Law School in Camden and became an Associate in the law firm of Loveland, Hughes and Garret in Ocean City. He later served as a partner in the firm (1967-1982) and also as the firm's president (1972-1976). Hughes was admitted to practice before the New Jersey Supreme Court and Federal District Courts in 1959 and before the United States Supreme Court in 1963. He served as Township Solicitor for Upper Township from 1959-1961and as the first Assistant Prosecutor for Cape May County during the years 1960-1970. During the latter ten year period his office had a record of never being reversed on appeal. From 1970-1974 he was the City Solicitor for Ocean City and also served on the New Jersey Supreme Court Advisory Committee on Professional Ethics in 1972.
In 1974, Hughes was elected to the U.S. House of Representatives serving New Jersey's Second Congressional District (Salem, Cumberland, Cape May, and Atlantic Counties; and parts of Burlington and Ocean Counties) and served ten 2-year terms through 1994. His many accomplishments in the House are documented in the Biographical Sketch of the finding aid to his Papers at Rutgers. On October 25, 1995, William J. Hughes was sworn-in as the United States Ambassador to Panama. A year later, on May 6, 1996, the Federal Aviation Administration's Technical Center in Egg Harbor Township, New Jersey, was renamed the William J. Hughes F.A.A. Technical Center in honor of the Congressman's continuous support of the facility throughout his time in office.
After returning from Panama in 1998, Hughes served as a Professor at Rutgers University and also as a Visiting Distinguished Scholar of Public Policy at The Richard Stockton College of New Jersey. The Richard J. Hughes Center for Public Policy at Stockton is named in his honor.
He then returned to practicing law, serving in the firm of Riker, Danzig, Scherer, Hyland and Perretti in Trenton, New Jersey. Special Collections and University Archives at Rutgers is honored to be the repository for William J. Hughes' Congressional Papers and welcomes researchers to visit.
This collection is stored offsite. Advance notice required to consult this collection.
View the finding aid (pdf)